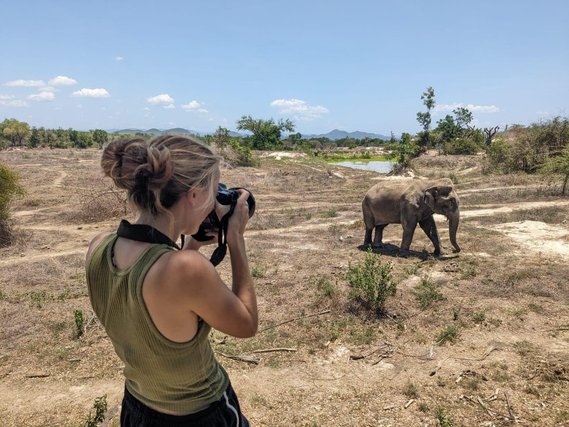 Amy Jones is an award-winning photojournalist and storyteller focusing on animal, wildlife and environmental issues. She has worked on the ground across seven different countries to document the animals used for food, entertainment, fashion, and experimentation as part of the media project, Moving Animals, of which she is a co-founder. In 2023, Amy spent four months working as a photojournalist for Wildlife Friends Foundation Thailand (WFFT) to document and amplify their conservation, sanctuary, and rescue work.
Amy's photographs and stories have been in over 150 publications including as The Washington Post, CNN, The Independent, The Guardian, VICE, CNA, Al Jazeera, Newsweek, Business Insider. Her images have also informed and strengthened the campaigns of multiple animal advocacy organisations around the world.
She was awarded in the Paris Photo Prize (PX3) 2023 State of the World contest, and received an honourable mention in the 2023 International Photography Awards in the Photojournalism Essay category. She was also awarded both Best Overall and Winner of the Animal Welfare category for her photo essay "Next in Line'' in the IVFF Festival, and she won the Earth.Org "Overall Best Environmental Photo" 2023 and the "Wildlife in Peril" 2023 category. Amy is an EO photographer.
A selection of her photographs were published in the seminal book, HIDDEN: Animals in the Anthropocene by We Animals Media. Her writing has been published by World Nomads, Sentient Media, Adventure Uncovered, and she is a regular contributor to Species Unite.